To Win in the Marketplace you Must first Win in the Workplace
Our people are our biggest assets. Our highly-skilled, experienced, and dedicated professionals have been instrumental in SofSters credibility and continuous growth over the years. We make concerted efforts to hire the best tech-savvy minds in the industry.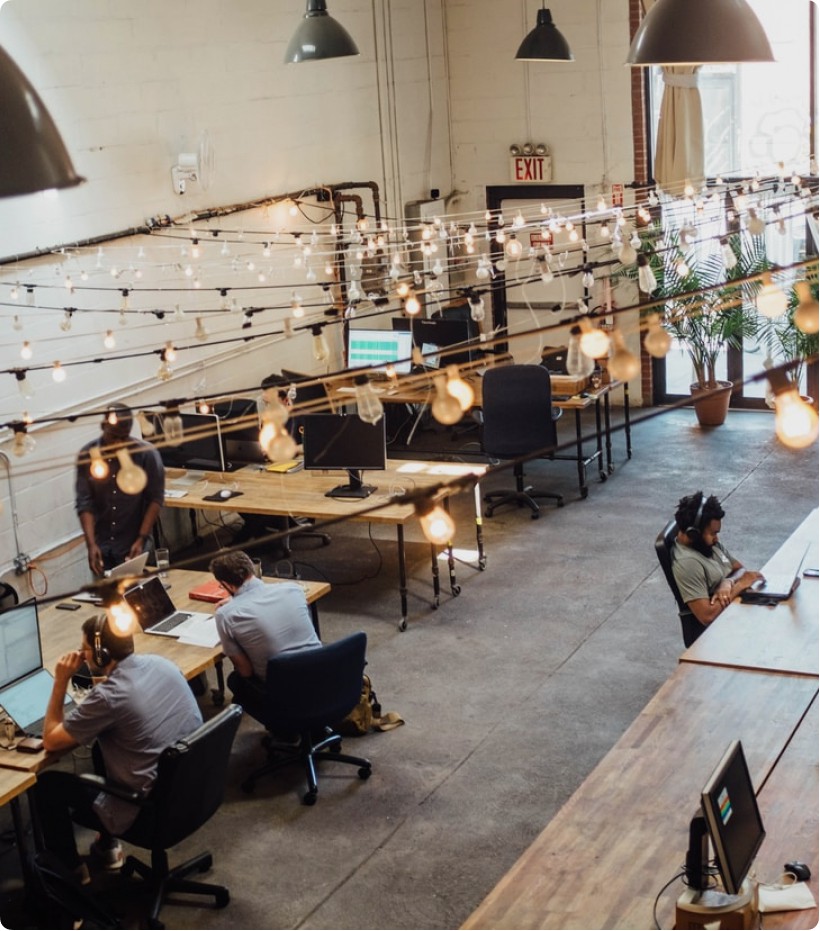 Foster with Us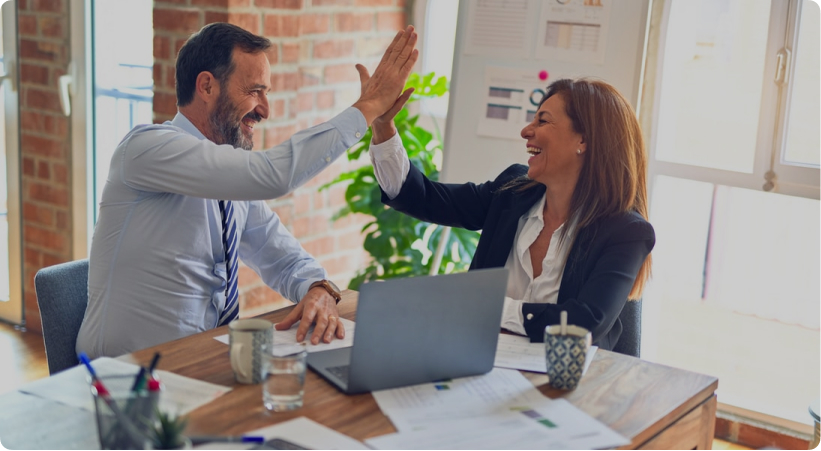 Equal Learning Opportunities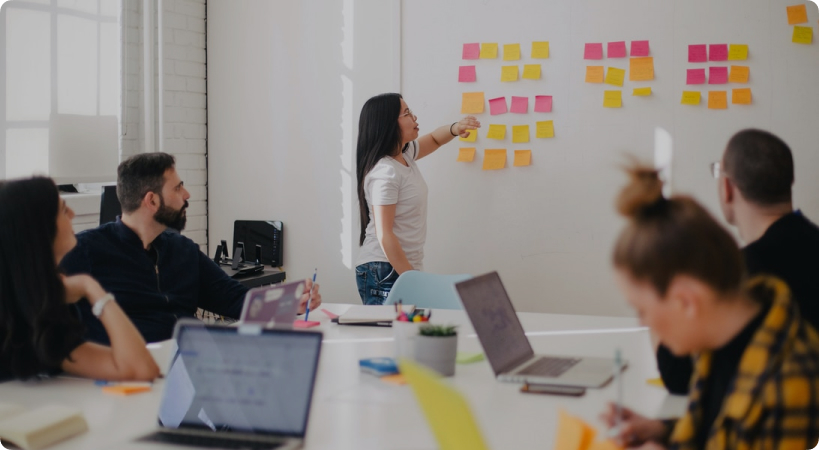 Leadership by example
Working at SofSter is all about Skill-up, Step-up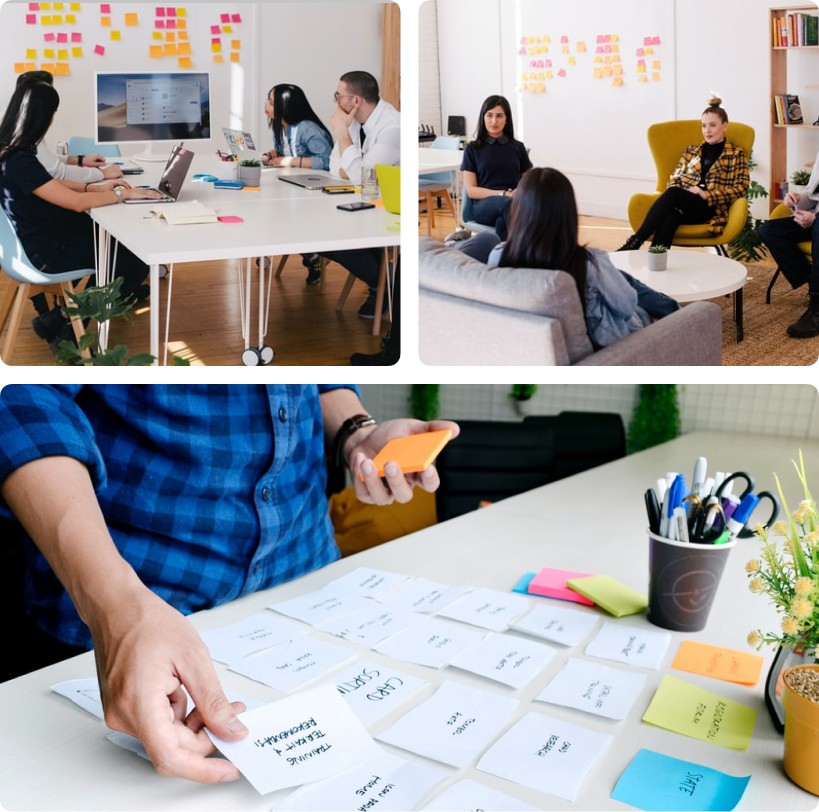 Undertaking Product Designing
We have an enthusiastic team of product designers, who are fantastic at what they do. As a part of the key designing team, a strong emphasis is laid on UX/UI design. This role works closely within our design team and partners with our clients to deliver customer-friendly solutions. The majority of the time is spent on designing digital experiences and contributing to an overarching culture of delivering quality.
Rough-Sketching
Wireframing
Detailed Mockups
Prototyping
Define, Design, & Refine
.
Our Developers Take Charge of the Product
Our seasoned full-stack development team is well-versed with the latest technologies, and provide you equal opportunities to learn and develop. Our developers define and apply software development best practices specifically around integration, automated testing, and deployment. We allow you to work with key stakeholders to determine feature requests and changes to product platforms.
Product Discovery & Defining
Product Business Case Development
Detailed Product Design
Validation/Testing the Product
Product Launch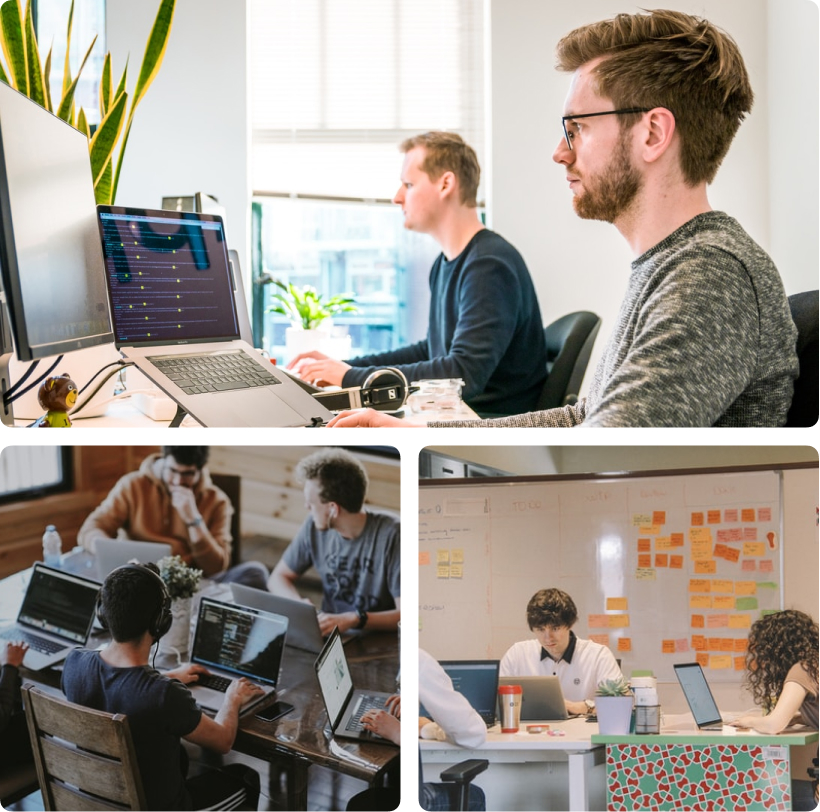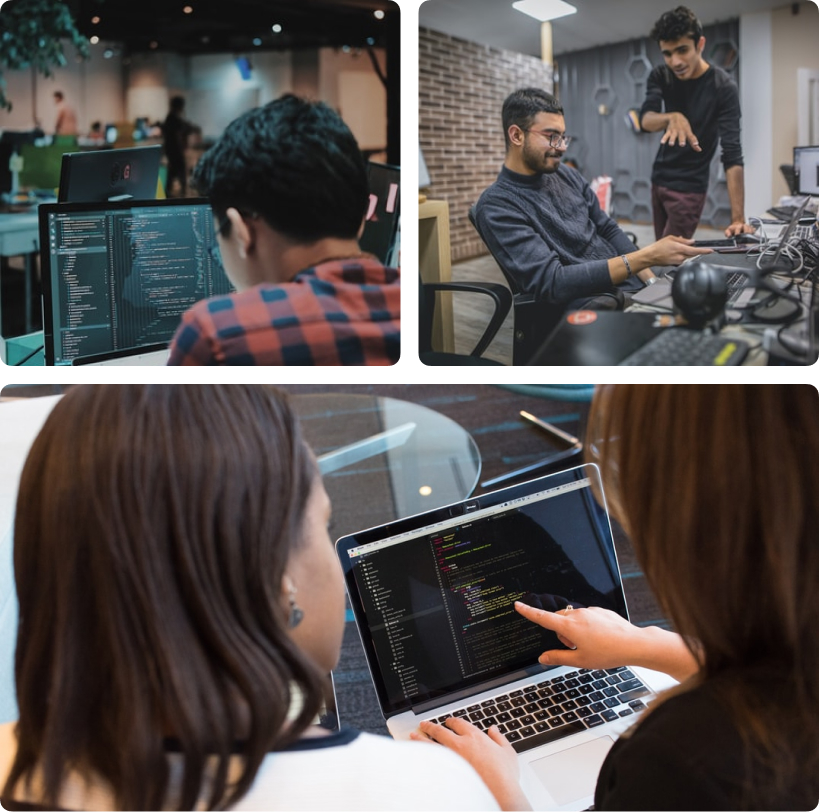 With Our Testers, Green-Flag Product is At the Ready
PWe have a vivacious and dynamic team of highly-talented software testers who work in close association with the developers to deliver first-rate results. With our passionate tester team, you'll enjoy the freedom to test and transform several technologies across a variety of projects.
Test Research & Planning
Analysis & Design
Implementation & Execution
Evaluating & Reporting
Test Closure Activities
Our Digital Marketers Ace at Creating Super-Rich Experiences Online and Beyond
Marketing brand with Innovative ideas and care- that's what our digital marketing team is all about. We create digital experiences that stick with the audience and also bring about the end objective, through a performance-driven creative approach. – Insights, Metrics & Analytics, everything is connected.
Research
Digital Marketing Strategy
Design & Production
Launch & Connect
Deliver & Convert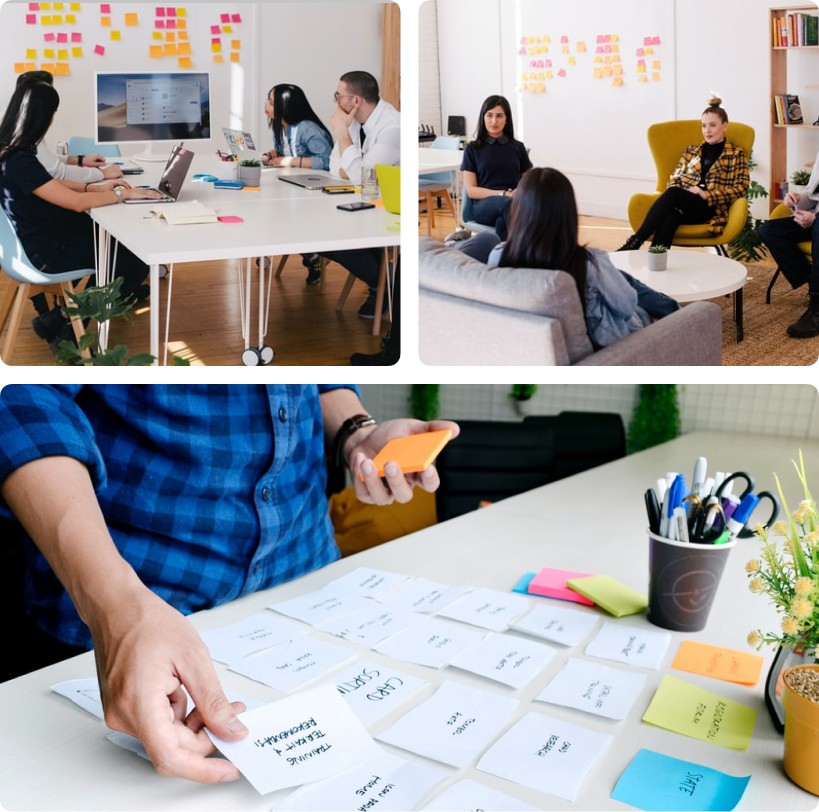 Great Things at Work are Never done by One Person, but by a Team of People – Together Everyone Achieves More!
We Value your Presence in the Company
We have an eye for self-motivated people who are keen to learn and grow together. We believe employee growth leads to the growth of the entire team and benefits the company. Thus, we regularly provide training and brainstorming sessions, personality development, life skills, and so on.
Stay Ahead in the Game & Lucrative
We have quantified proficiency and digital exposure, so at SofSter all the efforts that you make will be genuinely recognised and fairly rewarded at all times.
Performance with a Purpose
Our passionate team works with an aim, find a purpose at work, so it will challenge you to be at your best. Working as a team, we blaze new trails, gain success, be cheerful, and then work towards delivering something bigger and better, of course in conjunction with the company.
Perquisites Our Employees Love
It's the People who create Success. That's why we go to great lengths to Invite, Foster and Reward the supreme talent – Our Employees.
Performance-Based Annual Hikes
We value people who are passionate and tech-savvy. And that's why we believe in fair pay for good work. We monitor your competitiveness, eagerness to learn, and deliveries. Based upon your work, you will receive 'Pay for Performance'.
Career Development Programs
We value young talents. Stay ahead of the game by giving your career a kickstart with SofSter- a leading software development company. We can offer you a whole world of career opportunities through 'Entry-Level Hiring' and various 'Internship programs'.
5 Days Working
At SofSter we believe in job satisfaction and morale. Satisfaction with what goes in the workplace is also tied to what goes outside the workplace. We Have the flexibility of two days off on the weekend, to allow our employees to relax, and come back refreshed, and bolster work-life balance.
Flexible Timings
A flexible work schedule does not mean slacking off or not meeting the deadlines. Instead, if you have a different working schedule for a reason we understand and abide by it.
Remote Working
Working from home. Work remotely. This is the current fad in work culture. And since, the COVID-19 remote working has become a new normal for the employees. Our team had the opportunity to work from home during the pandemic and lockdown situations, which they all enjoyed. Even now, understanding your situation and need, we grant remote working days now and then.
Events & Celebrations
Let's be honest, the workplace can be tedious and unexciting at times. To change the monotony we host events like birthday celebrations, festivities, games and activities throughout the year. Employees can have a great time, and return to work with a revived mind. It also uplifts morale, cherishes hidden talents and brings an opportunity to bond.