IoT Development Company
If you want to be a part of innovation then it is crucial to augment your firm or startup, with a powerful boost with the best IoT development company. We have over a decade of experience in software development, and data science, thus we can help you with architecture design with seamless user experience, build smart gadgets, and more. From hardware design to user app creation, and the entire cloud ecosystem, we manage it all. Whether you are a startup, or an enterprise looking to optimize business processes, we are here to help you with Internet of Thing product development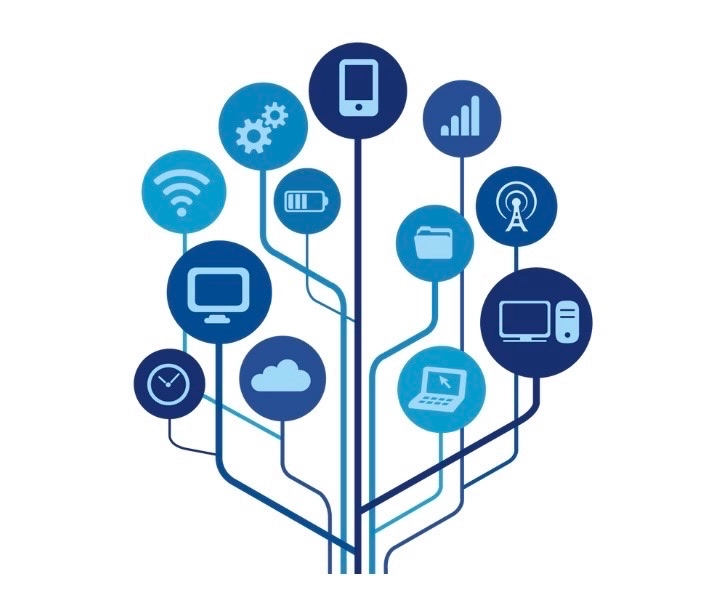 Our IoT Development Services
Collaborate with our IoT development company and fully leverage our hi-tech IoT development services. Experience an outright digital evolution with our full-stack IoT development services. Our IoT solutions are tailored to meet specific business requirements, and consumer-electronics needs. We provide services that cover a complete stretch of IoT-related initiatives, build tangible solutions and generate resiliency. We strive to help our clients thrive by utilizing our IoT design architecture, business, and technology competence in the industry.
Build IoT Applications
Do you want to develop an IoT app? We have a team who are skilled and experienced in developing web, voice, and chat applications. Our team helps you design and develop suitable and workable web applications that allow the users to easily navigate through the system and drive sense from the data it gathers. Our IoT software development company has the skills and experience to deliver the best results.
IoT Ecosystem Development
The Internet of Things ecosystem consists of all the components that allow enterprises, administrations, and consumers to connect to IoT devices. The ecosystem contains dashboards, remotes, gateways, networks, data storage, analytics, and security. We help you out with one-device/one-app configurations and utilise our combined expertise with IoT developers. We help you design, develop, test, and deploy huge cloud ecosystems which are backed by high-security features, different types of devices, several tenants, user-facing apps, and robust supplying tools.
IoT Software Development
Build systematic IoT solutions and experience the digital era within a brand new hardware system, that is fast and secure firmware that follows all security standards and brings in functional APIs. We assist a broad range of firmware types, ranging from RTOS, or Embedded Linux, and provide stable end-to-end testing solutions for different IoT devices. Our IoT developers build and integrate embedded software and firmware including Microprocessor and Microcontroller based IoT design and development solutions.
IoT Hardware
The IoT hardware solutions consist of "objects" and "things" within the IoT. The objects proceed between digital and real life. The IoT hardware can be in various structures, and dimensions, and need different levels of technicalities depending upon the task they need to perform, which is specific to IoT deployment. Our IoT experts create prototype smart IoT devices to help customers in testing concepts before starting with full-scale development. Our team utilizes IoT sensors and boards to build prototypes for smart devices.
IoT Consulting
We have a full-stack IoT team who have expertise in what they do best. Our Internet of Things services expand outwith technical potential. If you require to develop a product from scratch, then our expert team can help you bring your innovative idea into an MVP, and support it in the market. We can help you streamline your business into smart digital transformation, and optimize the way your business works.
IoT Platform Development
IoT platform is where all the data is collected, processed, controlled, examined, and presented in a foolproof way. The platforms can be installed on-premise or cloud-based. There are different IoT platforms available in the market based on the requirements. Our IoT development company helps businesses come up with a roadmap, and create implementation strategies along with different IoT development services.
IoT Dashboards
We help in the proper configuration of IoT devices and manage cyber-physical systems locally as well as remotely. Also, the sensor data can be managed using BI tools and represented via flexible dashboards. Our IoT dashboard services include web-based HMIs, preventive and predictive maintenance systems, custom IoT platforms, real-time sensor data evaluation, and admin dashboards for consumer electronics.
IoT Data Analytics
Capture complete unimpeded sight of the complete IoT landscape. Maximize valuable, applicable insights gained from multiple informative streams coming in from different IoT devices. Seamlessly analyze and manage the IoT platform in real time to figure out the latest trends and add feasible preventive maintenance programs that are backed by precise and up-to-date information.
Our IoT Development Solutions for Different Industries
We deliver IoT development services depending upon the various business requirements of the clients. We provide IoT development solutions in various types of industries including:
Mass Production
Smart factory
Track inventory
Track machines
Monitor equipment
Manage the efficacy of the
equipment
Monitor condition
Manage & monitor employee health
Logistics
Optimize rout
Security, monitoring, and security
Real-time tracking
Healthcare
Immediate reporting and tracking
Data selection and analysis
Track hospital equipment services
Track medical staff and patients
Smart lights in hospitals
Smart hospital care
Agriculture
Smart farms and greenhouses
Monitor crop data
Anticipate weather changes
The track supply chain of
agricultural products
Energy
Home/business energy management
Energy consuming data
Manage assets
Forecast energy
Optimize energy billing
Retail
Enhance customer experience
Improve in-store experience
Track inventory
Smart shelves tracking
Smart Home & Workplace
Transform homes and offices with
devices
Manage home access
Control home gadgets
Measure home conditions
Oil and Gas
Track storage condition of
oil and gas
Check pipelines and look
for leakages
Inspect remote oil and
gas equipment
Predict maintenance of oil and
gas devices
Our Process of IoT Development
If you have an IoT project in mind, then we are one of the best IoT development companies to collaborate with. From providing expert IoT consultation to developing IoT-based products, we manage it all through a standard IoT development process:
Understand the Business
This is the strategy phase where our IoT experts understand the business objectives and resource access. In this phase we make sure to uncover:
The market gap that the solution tries to fix.
Effort estimation for IoT designers, solution architects, developers, testers, etc.
Regulatory compliance and standard guidelines.
Design and Prototypes
In this phase, we create a mock version of the IoT product before starting with the final Internet of the Things development process. This stage covers the user interface, hardware components, backend development, connectivity to confirm interoperability, and message communication protocols. Here is what prototyping helps with:
To confirm the expected business outcome
To analyze the concept and target audience.
Understand the gap analysis and technical expertise needed
Production Design & Development
This phase is an extension of prototyping. In this phase, the interface, hardware, and backend are further developed based on leading industry standards. Also, the vertical components are added to the build.
Develop custom-programmed embedded devices.
Integrate wireless protocols.
End-to-end UI app development.
Backend system development
Integrate hardware and software components
Cloud development
Testing & Deploying
Lastly, we test and deploy the final IoT product based on your business requirements. We follow the Test-as-a-User approach to test, deploy and deliver the final product,
Software Testing
Hardware Testing
Why Choose Our IoT Development Company?
The Internet of Things is an extremely potent market to step into. Significantly it provides
unmatchable capabilities for enterprises to improve their efficiency, security, transparency, and strength. But, IoT development does require impeccable expertise and technical proficiency which our team can provide. We have 10+ years of experience and a comprehensive understanding of businesses and technicalities needed to fix problems and develop custom IoT solutions that meet the highest standards and demands of the industry.
Dedicated IoT Experts
In-Built Security & Robust Practices
Scalability from the Start
Code Security
100% Transparency
Cost-Effective Solutions
On-Time Delivery
Technical Support
Frequently Asked Question
Q. What is the cost of IoT development?
On average the cost of IoT development can range anywhere between $25,000 to $65,000. However, the exact cost depends upon the type of IoT development solutions you require. Get in touch with our experts for custom IoT development quotations.
Q. Why Should I outsource an IoT development company?
IoT is a very competitive industry. That is why by outsourcing IoT developers one can look for a higher level of expertise and hire based on the business requirements. One of the biggest advantages of hiring IoT developers is it can be very cost-effective
Q. How much time does it take to develop an IoT product?
The exact time required to develop an IoT product depends on different factors. The design work itself can take up to a month, depending on the complexity of the project. While IoT development can take up to 1-2 months. Our IoT developers follow an agile development process to come up with the best outcomes in a short period.
Q. Can I choose an IoT development team on my own?
Yes, based on your requirements you can choose Internet of Things designers, developers, and coders. Our IoT development company provides you with complete portfolios of each developer so you can hire a completed dedicated IoT development team as needed.
Q. What IoT technologies do you use for development?
Our IoT experts have rich technical skills and comprehensive experience in working with IoT products. Our developers are continuously on the edge of innovation and innovative trends. We utilize the latest frameworks, tools, and platforms for IoT development solutions