NFT Gaming Platform Development
Next-Gen NFT Gaming Platform Development Company with Real-Life Gaming Experience
NFT gaming platform development aims to completely revolutionize the massive gaming industry with amazing opportunities to trade NFTs in virtual reality. In the first place, we bring in realistic adventures with NFT gaming platforms, with thrilling rewards in the form of crypto collectibles.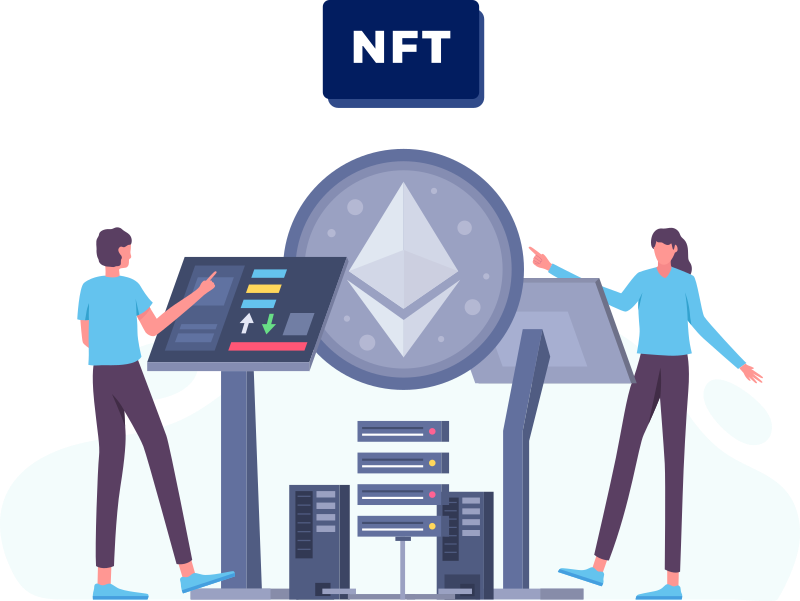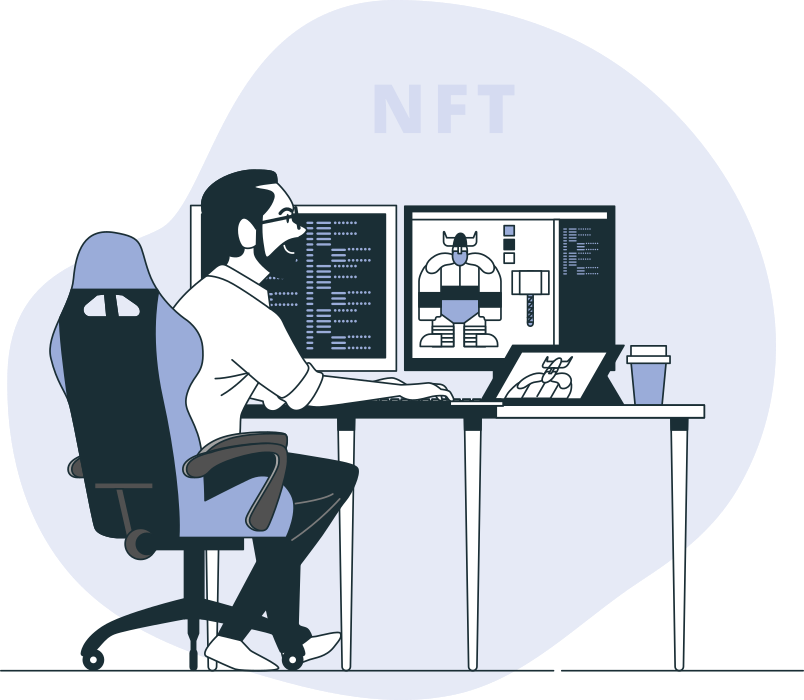 NFT Development for Gaming Industry
NFTs managed to set a new trend in the crypto-world with the integration of an amazing set of features and unique functionalities. Furthermore, the gaming industry is massive and has a huge potential to attract audiences of all age groups.  As well as, ever since the emergence of NFT, this industry has seen tremendous growth, as NFTs provide redeemable rewards.
Moreover, NFT gaming platforms allow participants to attain more collectibles and also sell the in-game NFTs in the blockchain-powered marketplaces. Correspondingly, these gaming platforms provide powerful ownership rights, immutability, and security to the NFT holders.  Additionally, NFTs offer opportunities to develop, buy and sell assets tokens at desirable costs and attract the gaming industry towards the NFT.
NFT Gaming Platform Development Company
As a matter of fact we are a prominent NFT development services company that offers NFT gaming solutions for businesses and corporations of all sizes.  Also, our experienced team of programmers develop and deploy NFT gaming marketplace script with all of the essential gaming features and functions, add-ons, and plugins to immediately launch your gaming marketplace platform which allows gamers actively engage in games, generate rewards in the form of NFTs.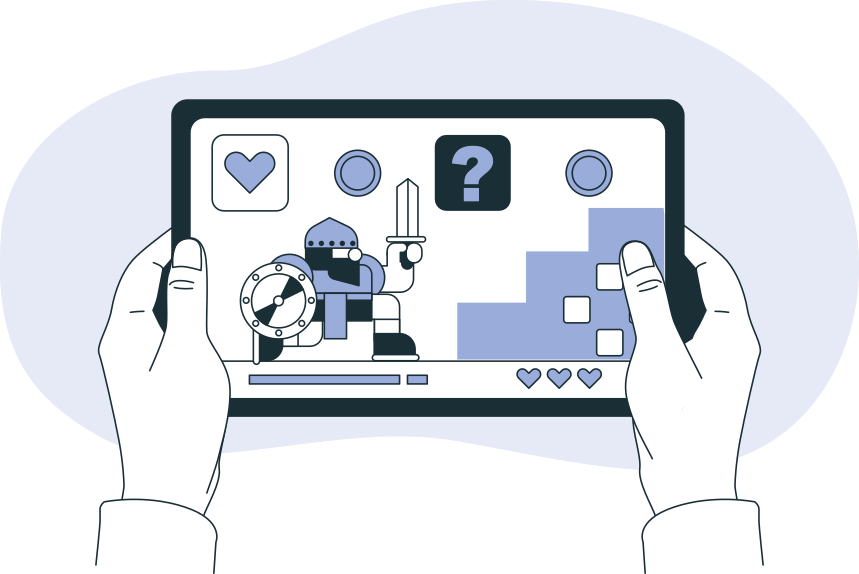 NFT Gaming Development Services We Offer
Action and Adventure Games
As action and Adventure games are the most loved genre of games. Therefore, it provides great opportunities for NFT gaming platform development also.  Additionally our team develops gaming features and functions like unique characters, unusual superpowers, tickets, and equipment based upon NFTs which bring in more active participants.
Arcade Games
Again arcade games do add a fun element to the gaming industry. Likewise, our experienced NFT developers implement arcade games with Non-Fungible Tokens into the gaming network which makes it even more interesting for the players.
Racing & Sports Games
As racing games are simple, fun, challenging and cover a wide range of audiences. While sports games are enjoyed by players as it provides an authentic experience while playing. Likewise our developers integrate NFTs virtually into the gaming environment within the vehicles, and add-ons to provide a great online gaming experience.
Board Games
Uniquely online Board games like Ludo offer a great community experience. As well as every player has a singular representation of their identities. Significantly our NFT gaming development services allow you to represent the community with individual Non-Fungible Token.
Casino & Card Games
Not to mention with NFTs, you can play online casinos and card games like never before. Moreover we provide NFTs instead of fiat currency, which makes it even more popular among gamers. Also NFTs make it easier to show asset value while playing casino games.
Simulation Games
Furthermore we make sure to provide a real gaming experience to the players simply by allowing the players to purchase assets like trucks, cars as NFTs. Of course our developers can also integrate AR/VR technology to offer a great simulation experience.
Fantasy Sports
As well as fantasy sports provide players with great opportunities to earn revenues. Moreover we help you change players and teams to NFTs which offer advantages by allowing players to generate rewards.
PvP Battle Games
Uniquely to enjoy gaming, PvP battle games provide players with great upgrades, skills, power costumes, and add-ons. Also you can tokenize the virtual assets through NFTs for exclusive sale.
Blockchain Networks that We Support for NFT Gaming Development
Our NFT Gaming Collectibles for Platforms
Similarly we provide the best NFT gaming marketplace development for a wide range of games. Additionally the marketplace consists of different kinds of collectibles and game assets in the form of NFTs. Also, our NFT gaming platform development helps in facilitating your own NFT game assets that can be integrated into the gaming environment.
Crypto Kitties
Again crypto Kitties are popular NFTs that allow you to buy adorable kitties and grow them in the virtual crypto world. Likewise our NFT development services offer adorable cartoon characters as NFTs to buy and grow in the virtual space.
Gaming Characters
Moreover we offer affordable gaming characters with power packs as NFTs in the marketplace for the community of gamers who love collectibles. And the gamers can use them to represent them with different NFT characters in the game.
Virtual Assets
Also our NFT development allows the creation of virtual assets and addons like guns, swords, bikes, bombs, cars, and so on. Again the players can list the unique virtual assets in the NFT gaming marketplace which can be bought for a higher price.
Virtual Lands
Uniquely the virtual lands are the virtual spaces of land that can be designed virtually and developed using your idea as NFTs. Moreover we utilize these possibilities for the real estate industry, infrastructure development, design architecture with virtual landscapes and buildings used in our NFT gaming platform development.
Benefits of NFT Gaming Platform Development
Correspondingly, the NFT gaming platform development can offer several benefits to the gamers who use it.
Authenticity
Furthermore, all of the operations are carried on a decentralized platform, so unlike the traditional gaming platform, NFT provides ownership for the assets. Since the ownership rights are stored in the blockchain there are no chances of data modifications or breaches.
Interoperable
Uniquely different types of games are built using NFT gaming platform development services, which allows gamers to utilize NFTs across different blockchain platforms. Also this means the in-game assets or accessories belonging to one game can be utilized in another gaming platform on the blockchain.
Retain Exclusive Tokens
Moreover each NFT token is unique and has an ownership value, which means each NFT token retains its value. Again these tokens can be purchased and sold despite the game.
Immutability
Also the NFT gaming platforms are replaced by distributed servers instead of centralized ones. Furthermore through decentralization every data and information stored in the digital ledger is immutable.
Non-Counterfeit
NFT provides gamers with a secure gaming environment that provides them with ownership of their in-game assets. The in-game assets can be bought and sold, no matter what happens in the game. Even new games can be designed and implemented in an already existing blockchain protocol.
Programmable
Likewise the tokens offered in the NFT gaming marketplace are fully programmable. Moreover the Non-Fungible Tokens are developed using common and adaptable standards that state the ownership, transfer details, access control, and more.
Our Process for NFT Gaming Platform Development
Additionally, NFT games are built on blockchain, decentralized gaming platforms that offer player asset ownership. And in-game add-ons and accessories can be traded and possessed, while the in-game coins can also be used. Moreover our expert developers follow a standardized process to the NFT gaming platform.
1. Brainstorming
Important to realize, the gaming industry is huge, that is why we make sure to run a complete market analysis, to run a comparison with your business goals and have an in-depth idea of the final results.
2. Requirement Analysis
Another key point is our team sits down with the client to understand their goals, ideas, and goals they have in their mind about the NFT gaming platform.
3. Set Goals
Moreover we set up comprehensive details of actions along with a set plan of actions with deadlines and achieve all the deadlines on time.
4. Ideation
Significantly the NFT gaming platform development is all about creativity and ideas. Therefore we make certain to plan and design amazing concepts for your NFT game and come up with an innovative look and feel of the platform.
5. Selecting a Blockchain Network
With this in mind we come up with NFT gaming platform development solutions based upon the requirement of the project and the client's preferences. Also we offer gaming platform development services for different networks like Binance Smart Chain, Ethereum, TRON, Corda, and more.
6. UI/UX Design
Likewise our well-seasoned developers then start creating the wireframe and also design. Then we create a wireframe and design the marketplace. Moreover our NFT gaming platforms are highly attractive and inculcate excitement among the gamers to find more.
7. Development & Coding
Particularly our dexterous team of developers create products with additional features as needed for the gaming platform. Also we use the best in-line tools and technologies to create NFT gaming platforms like never before.
8. Testing
Again the NFT gaming solution goes through rigorous testing. Moreover the gaming platform is put under different test conditions to figure out its performance and efficacy.
9. NFT Gaming Platform Release
That is to say once tried and tested through all the stages, the NFT gaming platform is then deployed for gamers worldwide through Google Playstore or App Store.
Why Choose Us?
Particularly SofSter is one of the most pre-eminent and leading development companies out there. Likewise we offer some of the best NFT gaming platform development services globally. Moreover our dedicated blockchain developers design and mint customized tokens, accessories, and add-ons for the platforms as required by your business. Also our professional and highly experienced developers are well-versed in NFT token development and seamless NFT gaming platform development solutions and services.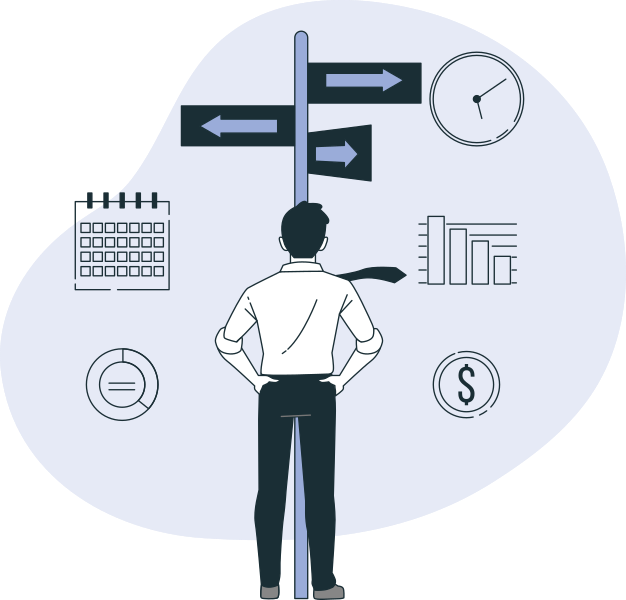 We Ensure:
Complete transparency and a smooth platform that ensures liquidity.
Assist product information structure and implement high value through a powerful foundation.
A unique identification protocol that gives value to smart contracts.
Seamless verification protocol for the tokens to ensure faster launch in the marketplace.
Certified developers work on each project to ensure on-time delivery and high-quality solutions.
Customizable NFT gaming platform development with AR/VR integration.
Great Experience in Token Development
In the first place our developers have experience in asset tokenization. And with NFT token development we utilize experience and expertise in this line to bring out a robust and realistic gaming platform.
Customizable NFT Gaming Platform Development
Again we offer end-to-end token development for various collectibles and a wide range of blockchain platforms as required for the project. Moroever our experienced developers offer the best NFT gaming platform development solutions at an affordable cost.
Realistic Gaming Approach
We make sure to provide gamers with a realistic experience by implementing NFTs into the gaming platform for gamers who enjoy collecting various collectibles. The players can own different characters while publishers can benefit from recurring earnings from NFTs.
Technology-Driven Gaming Solutions
The NFT gaming platform and accessories can be customized with the help of blockchain technology. Our NFT gaming development solutions offer to develop the in-game assets used in the gaming environment.
Frequently Asked Questions for NFT Gaming Platform Development
What is NFT gaming development?
NFTs have been creating a lot of buzzes especially in the past year or so. The gaming industry is massive and NFTs embrace the new technology and trends in the market. NFT gaming platform development utilizes the decentralized blockchain platform to improve the gaming experience and allow participants to earn more revenues.
How can you use NFTs in the gaming platform?
NFTs aim at providing a realistic gaming experience to the users and allowing them to buy virtual assets through NFTs in the marketplace. The platform also allows them to generate revenues and earn rewards.
Why is NFT the future of the gaming industry?
NFT gaming platform development solutions are built on a decentralized network. Digital ledger technology offers a transparent way for gamers to generate revenue from NFTs. The technology is secure, immutable, interoperable and compatible with various networks. The NFT gaming platforms allow gamers to launch their tokens, add-ons, and accessories.
How can gamers benefit from NFT gaming platform development?
NFTs offer great opportunities for everyone involved in the gaming platform. It allows the users to own unique and rare assets in the game. The users can sell these rare assets and earn from them. NFTs certainly evolve the way gamers interact on the platform.
What are the benefits of NFT gaming platform development solutions?
NFT gaming platforms offer numerous benefits like:
Improves the value of digital assets.
NFT gaming platforms are based upon blockchain technology hence they are immutable and secure.
The NFT gaming platforms, to come up with unique, digital clones of the collectibles.
Decentralized gaming environment.
Higher security, transparency, and privacy.
Easily transfer ownership.
Great investment opportunities.
How can I earn money through NFTs?
NFT gaming platforms is a decentralized which offers opportunities for gamers to use the tokens even outside the gaming environment. The users can sell the NFTs on the marketplace and earn money from them.